Financing Higher Education

Help high school students understand the importance of financial aid, applying for FAFSA, student loans, and budgeting for responsible loan repayment.
Pathways: Financing Higher Education
Real-world scenarios prime students for long-term behavioral change.
Understanding Your Higher Education's ROI
In this lesson, students learn about the return on investment of higher education as well as the "true cost" of college.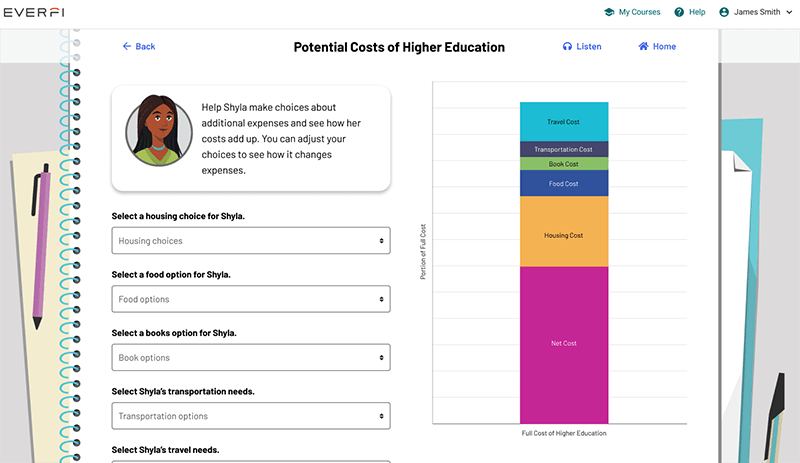 Understanding Financial Aid
In this lesson, students learn the basics of financial aid, including the differences between grants, loans and scholarships as well as the importance of filling out the FAFSA.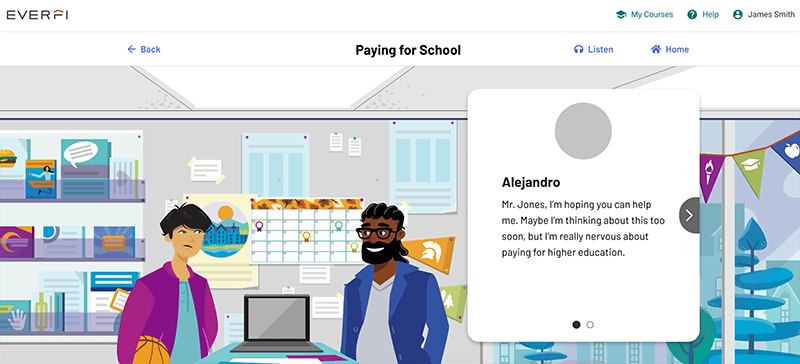 Student Loan Basics
In this lesson, students learn about the difference between federal loans and private loans, parent loans versus cosigned loans, and will identify key contacts and resources for student loan information.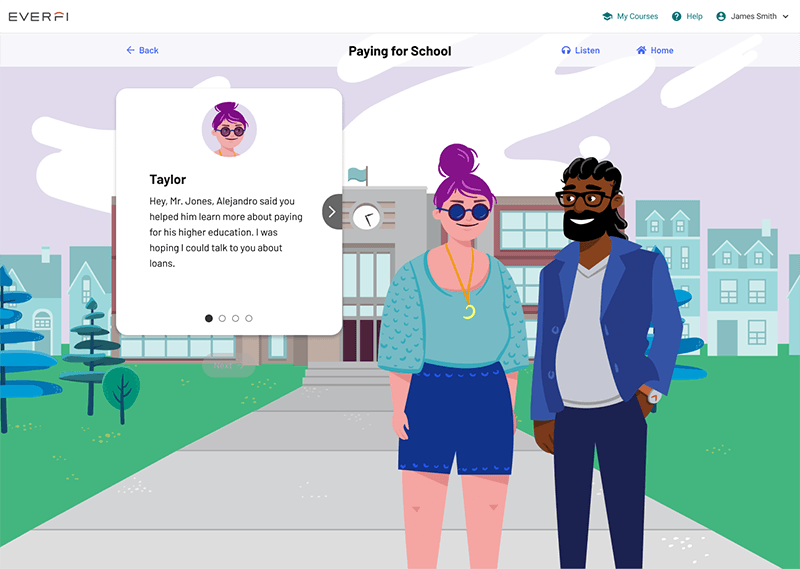 Budgeting for Your Loans
This lesson helps students read a Student Aid offer and identify key questions to ask the financial aid office.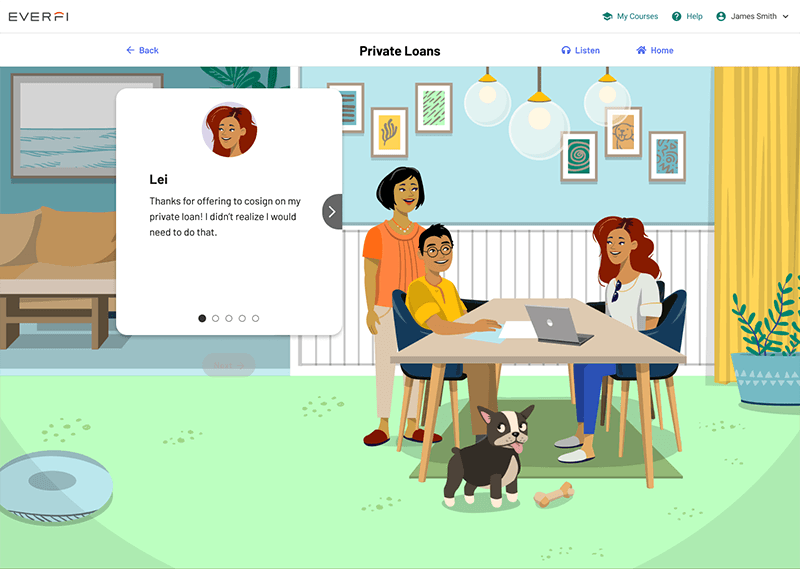 Repaying Loans Responsibly
In this lesson, students compare and contrast different loan repayment methods and explore budgeting steps that can help reduce debt load from student loans.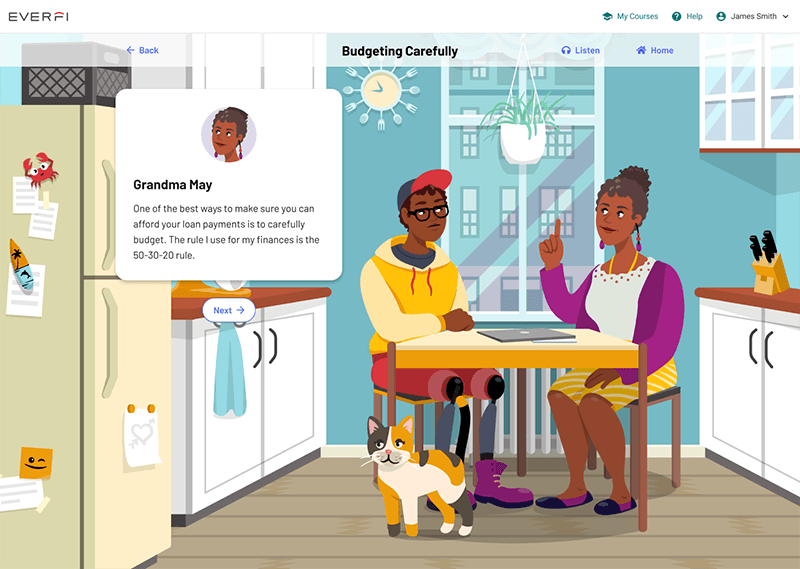 Frequently Asked Questions:
Why is Pathways available to high school teachers for free?
How does Pathways align with my curriculum?
EVERFI has built a network of partners and sponsors who help fund Pathways for your school or district. Through multi-year commitments, EVERFI partners give teachers and administrators the assurance that programming can be launched at scale and even written into the curriculum.
Pathways' lessons are aligned to Jump$tart's National Standards in K-12 Personal Finance Education, Council of Economic Education's National Standards for Financial Literacy, National Council for the Social Studies C3 Framework, and more. EVERFI provides comprehensive curriculum guides and standards alignment guides to help you plan for implementation.
Request free access to Pathways digital resources and lessons.
Self-graded, interactive lessons help students develop simple, actionable strategies for financing their higher education goals.
Pathways: Financing Higher Education
Always Free.
EVERFI's K-12 Resources Are Available at No Cost to Teachers, Schools, & Districts.
Lesson Topics Include:
Understanding Financial Aid

Student Loan Basics

Budgeting for Your Loans

Repaying Loans Responsibly
Teachers, Get Started
Free High School Financial Education
Free Financial Education for High School Classrooms
Free Financial Education for High School Classrooms