Preview EVERFI's High School Banking Lessons
© 2022 EVERFI, Inc. All Rights Reserved. Terms of Service | Privacy Policy | COPPA Privacy Policy | Accessibility
Zelle and the Zelle related marks are wholly owned by Early Warning Services, LLC and are used herein under license.
Introductory Financial Concepts
In this lesson, students explore the different types of accounts and services that financial institutions provide.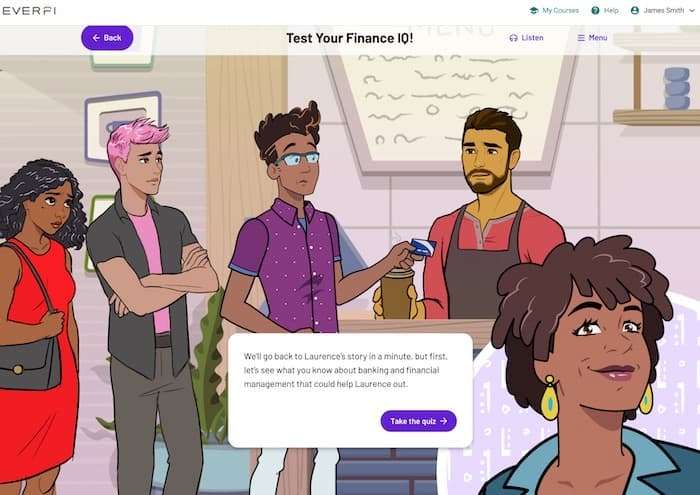 Modern Digital Banking
In this lesson, students explore the features, costs, benefits and uses of online banking portals and mobile apps.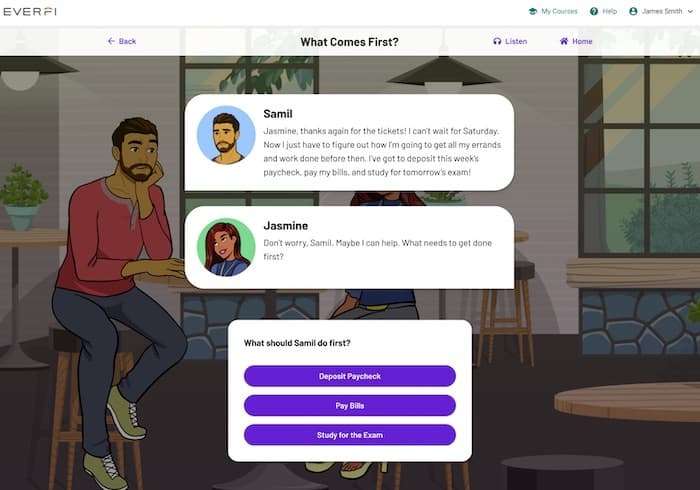 Identity Theft & Fraud Protection
In this lesson, students learn how to protect themselves against fraud, identity theft and common online scams, as well as resources to utilize if fraud does occur.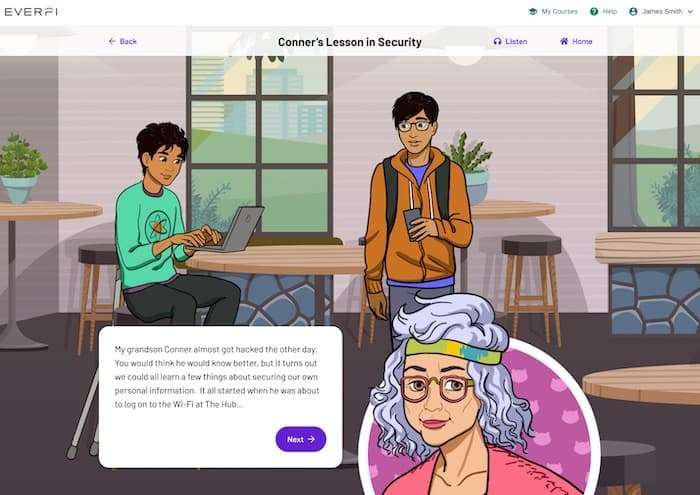 Peer-to-Peer Transactions
In this lesson, students compare the costs and benefits of different virtual payment apps and learn how to avoid common scams or fraud that are associated with those applications.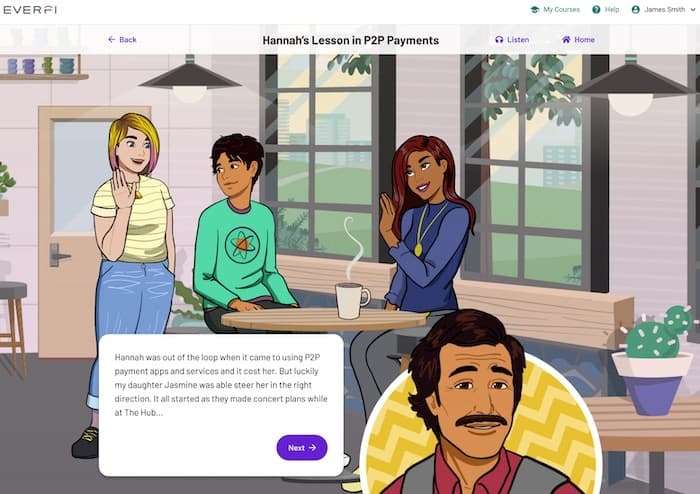 Frequently Asked Questions:
Why is Money Moves available to high school teachers for free?
How does Money Moves align with my curriculum?
EVERFI has built a network of partners and sponsors who help fund financial education for your school or district. EVERFI and Zelle® partnered to create Money Moves: Modern Banking & Identity Protection®, to address the critical need for high school financial literacy through a lens of digital banking safety and identity protection.
EVERFI's financial education lessons are aligned to Jump$tart Coalition's National Standards in K-12 Personal Finance Education, as well as state and local standards. EVERFI provides educators comprehensive curriculum guides and standards alignment guides to help you plan for implementation.
Request free access to digital resources and lessons.
Step 1of 2
Money Moves: Modern Banking & Identity Protection® is offered to K-12 schools at no cost thanks to our partnership with Zelle®.
Teachers, Get Started
Modern Banking Lessons for High School Students
Get Started with Free Digital Banking & Identity Protection Lessons
Research shows that financial literacy is best taught and retained through problem solving and experiential activities. In the Money Moves: Modern Banking & Identity Protection® course, students guide a diverse array of characters through common everyday situations and financial decisions. Students have a safe space to practice financial problem-solving skills using digital banking technology.
Target Students
Grades 9-12
Curriculum
Finance, Economics, CTE, Business, FACS
Time
20 Minutes/Activity 80 Mins Total
Lesson Topics Include:
Introductory Financial Concepts

Modern Digital Banking

Identity Theft & Fraud Protection

Peer-to-Peer Transactions