Preview EVERFI's High School Data Science Lessons
Data Science Basics
Students explore real-world problems a data scientist might need to solve, and the methods they use.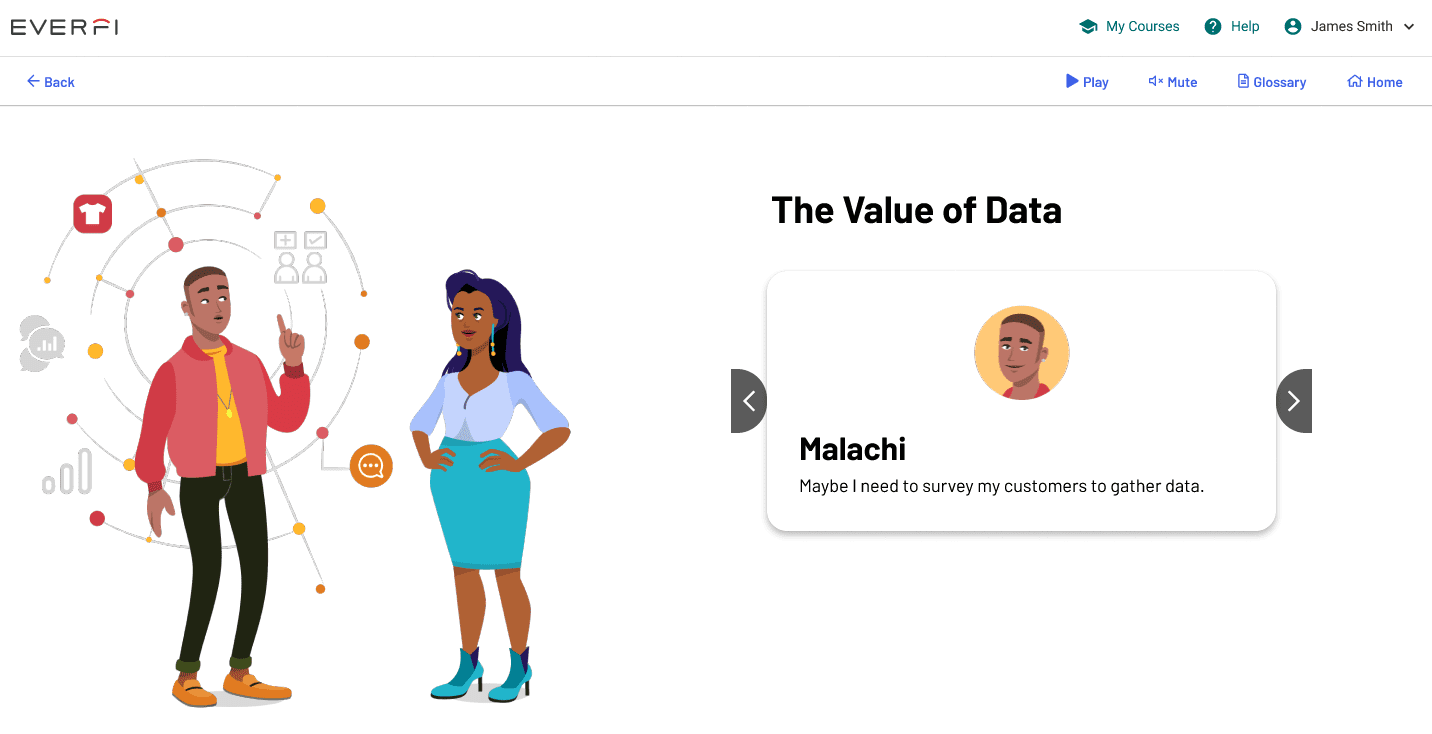 Collecting, Cleaning and Validating Data
Students learn how data scientists ensure that their data is accurate and reliable.
Analyzing and Visualizing Data
Students use various displays and analytics tools to understand data sets.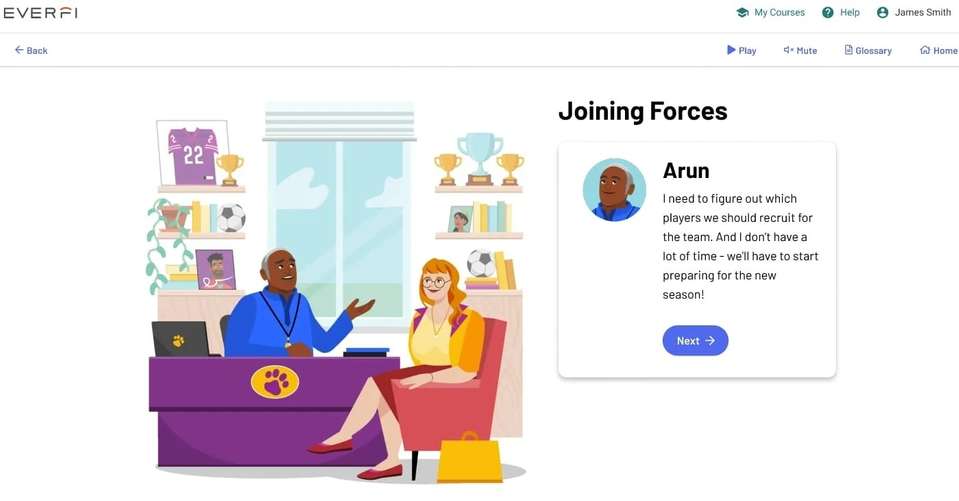 Reporting and Acting on Data
Students learn how data scientists summarize data for different audiences in order to inform business decisions.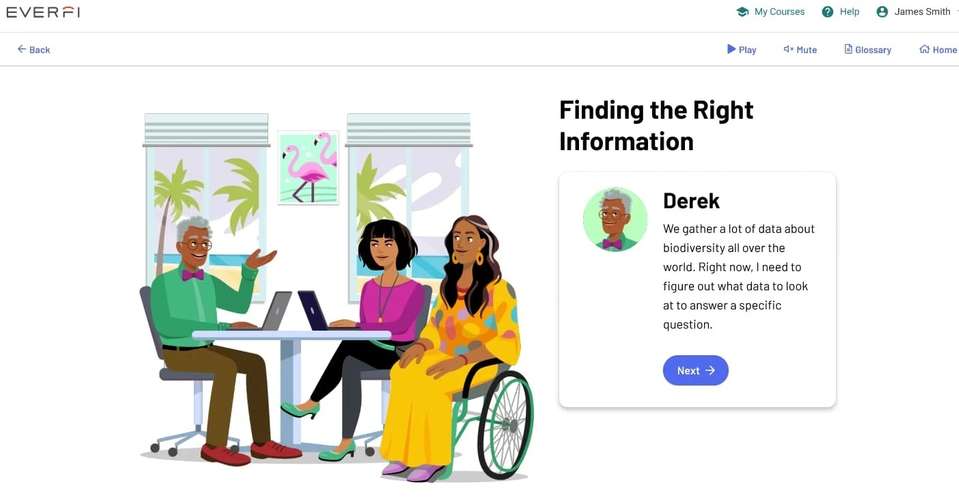 Frequently Asked Questions:
Why is Data Science Foundations available to middle and high school teachers for free?
How does Data Science Foundations align with my curriculum?
EVERFI has built a network of partners and sponsors who help fund our digital resources for K-12 teachers, schools, and districts. Through multi-year commitments, EVERFI partners give educators the assurance that programming can be launched at scale and even written into school curriculums.
Data Science Foundations lessons are aligned to national and state standards. EVERFI provides comprehensive curriculum guides and standards alignment guides to help you plan for implementation with your high school students.
Request free access to Data Science Foundations digital resources and lessons.
Step 1of 2
The labor market is hungry for skilled data wranglers and pays them well, but few schools offer high school data science classes as part of their STEM education. Data Science Foundations and the supplemental exploration labs are available to K-12 Schools at no cost.
Always Free.
EVERFI's K-12 Resources Are Available at No Cost to Teachers, Schools, & Districts.
Lesson Topics Include:
Data Science Basics

Collecting, Cleaning, and Validating Data

Analyzing and Visualizing Data

Reporting and Acting on Data
Teachers, Get Started
Empower Students with the Fundamentals of Data Science
Target Students
Grades 9-12
Curriculum
STEM, Mathematics, Statistics, College & Career Prep
Time
30 Minutes/ Activity 2 Hours Total
Teaching Data Science in High School?
Get Started with Free High School Data Science Lessons for In-Classroom and Remote Learning